Insurance for Religious Organizations
You work to positively impact your community. We work to help protect that mission and your ministry. Our specialized insurance products address the needs of organizations of all faiths–from protecting your property to defending your values, we're here.
Serving to guide and protect.
Just like you.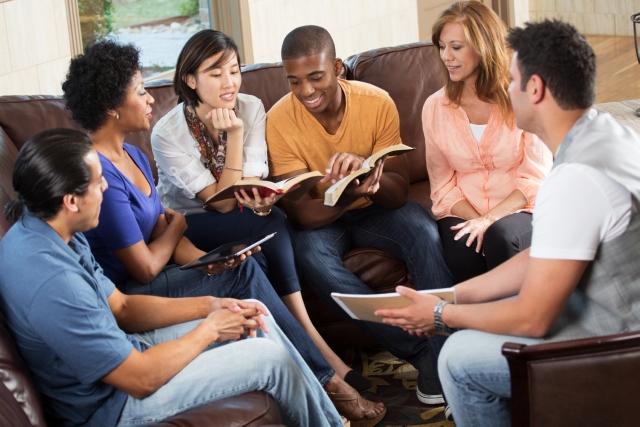 Our Difference
Personalized service. We pride ourselves on answering the phone and answering your questions. Your worship center is different than any other, which is why we individually write our policies, and custom-tailor them to meet your needs.
Trusted experience. Establishing trust and doing the right thing has power. It's been a huge part of our success. Our in-house underwriters and claims associates are committed to providing responsive, quality service to clients. We believe in what you stand for and are dedicated to serving you just as you serve others.
Steadfast support. You understand the power of support, because you show it to members every day. And your members show it to each other. We're proud to have the support and backing of a global A.M. Best "A" rated carrier.
Vigilant protection. We hope you never have to file a claim, and we proactively work toward that goal. Our risk management team provides insight and guidance with an online library of safety resources, sample policies and self-assessments. Whether you're our client or not, be sure to check them out!
We proudly serve:
Churches
Synagogues
Mosques
Temples
Other Religious Institutions
Get Covered
"We are very much a faith-based organization. Professionalism, ethics, integrity mean a great deal to us and I see those same qualities in the Glatfelter folks. The way Glatfelter has chosen to do business, very professional, like the handshake agreement to both parties. That's what I appreciate."
Coverages we offer:
General Liability
Automobile
Excess Liability
Property
Crime
Religious Counseling Services Liability
Sexual Abuse and
Molestation Liability
Religious Expression Liability
Religious Organization Management Liability
Foreign Liability
Workers' Compensation
Missionary Travel & Accident
Broadcasting Liability
Security Enforcement Liability
Volunteer Accident Insurance
Most coverages are available in all states except Hawaii.

Questions about the above coverages? See our Insurance 101 page
Questions?
Contact our Sales Team for more information.
Rob Kuhn
Sales Executive Email Rob | 800.233.1957
Match Me With An Agent
Insurance coverages can be confusing. For more information or a complete list of what products we have available, have your local insurance agent contact us. Need an agent? We can help with that too! Click the button below to speak with us directly.
Find an Agent